Welcome to
Honolulu Celebrate Recovery
A radically different Christ-centered ministry of sustained healing
To help individuals overcome habits, hurts, and hang-ups
What is Celebrate Recovery?
Honolulu Celebrate Recovery is a Christ-centered recovery and inner healing ministry at Calvary Assembly of God to help people heal their hurts and traumas of the past, bad habits, hang-ups, and addictions.
Celebrate Recovery started at Saddleback Church in 1991 under the guidance of Pastor Rick Warren. It is a "large umbrella" program that deals with any type of hurt or habit including anger, depression, anxiety, rejection, loneliness, self-worth, family dysfunctions, abuse, infidelity, gambling, internet, pornography,
alcohol and drug addictions, and more. After 25 years, more than 1.5 million people and over 27,000 churches have weekly Celebrate Recovery meetings.
Many lives have been changed in dramatic ways, hopeless marriages restored, and people set free. This is why we have replicated this program for our Honolulu community here at Calvary Assembly! We invite you to join us on the 2nd & 4th Sunday's at 5p!
Meeting Time:
2nd & 4th Sundays of each month
5 p.m. - 7p.m.
​
Happy New Year! Our first meeting of 2023

will be on January 8. Hope to see you there!
​
Celebrate Recovery is meeting for in-person gatherings back at the church.
​
We've made many provisions to accommodate social distancing & there are health screenings for safety.
​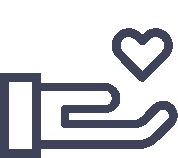 "I waited patiently for the Lord; He turned to me and heard my cry. He lifted me out of the slimy pit, out of the mud and mire; He set my feet on a rock and gave me a firm place to stand. He put a new song in my mouth, a hymn of praise to our God. Many will see and fear the LORD and put their trust in him."